An advisor is like a personal coach for your money. We bring the right knowledge, expertise and guidance to identify your specific goals and help you achieve them. And a little planning early on, can go a long way....
A Financial Advisor, much as an accountant or lawyer, utilizes their professional training, formal study and experience in understanding your personal financial situation and co-ordinating solutions to meet your needs in every area of your financial life. Accessing this expertise enables you to receive the best possible advice to protect and leverage your family's income and asset position over the short, medium and long-term.
Paul has worked in the Financial Services industry as a Financial Adviser since 1986. He is the owner and Director of Lateral Thinking Group, (trading as Momentum Wealth Management Group) with financial planning offices in Bentleigh and Wantirna. Momentum Wealth Management operates under their own boutique AFSL.
Education:
Melbourne University Comm. Law Degree
Latrobe University Bachelor of Economics
RMIT Diploma in Financial Planning and Finance
Areas of expertise are:
Business acquisition consultant - This entails putting strategies together to enable the purchase of existing companies for associates.
Prior to this starting his career in Financial Advice, John completed a Bachelor of Commerce majoring in Financial Planning and Finance, and a Master of Commerce with Accounting and Insurance specialisations, to prepare him for his long-term goal of being a Financial Adviser.
John started as a Paraplanner in 2011 with RetireInvest – Mt Waverley office (now located at Bentleigh) and Wantirna. Within six months, John was appointed an Authorised Representative of RI Advice Group Pty Ltd. As a Paraplanner, and subsequently the Senior Paraplanner, John was responsible for the technical, legal and best interest approach to the provision of financial advice to RI's clients. He was also responsible for ensuring that the technically complex recommendations within a Statement of Advice were clearly explained and easy for clients understand.
In 2014 John was appointed to the role of Financial Adviser. He now provides advice, in the clients' best interest, in the areas of:
Investments
Superannuation (including Salary Sacrifice arrangements, Consolidation and Transition-to-Retirement strategies)
Personal Insurance
Retirement Planning including the commencement of pensions
Centrelink & DVA advice
Self-Managed Superannuation Funds (SMSF)
Estate Planning
John relishes the opportunity to build relationships with clients and to delve into how to best meet their advice needs.
JOANNA ALEXANDROU

Client Services for John Gould
Joanna has over 23 years' of experience in Financial Services, specifically superannuation and retirement planning.
Joanna is a non-practising Financial Planner and comes with a wealth of knowledge.
JOANNA GARMA

Receptionist for John Gould
Joanna Garma joined the Wantirna practice, with over 22 years of experience in Reception and Administration.
Joanna is committed to providing service excellence to meet our client expectations. She works in collaboration with the team to meet organisation outcomes.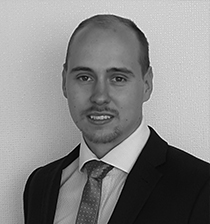 Blake Malcolm
Senior Financial Adviser
Qualifications
MoFP
B.comm. (Finance)
Dip FP
CFP
Blake started in the financial planning as soon as he completed his Bachelor of Commerce majoring in Finance. With the desire to offer the best service, Blake has studied ever since, completing his Masters of Financial Planning before obtaining the highest designation of CFP.
Prior to Financial Advising, Blake established himself as a reputable Paraplanner then Financial Adviser and with his continued drive, Blake has been able to fast track his career to establish himself as a respectable Senior Financial Adviser at Momentum.
Blake maintains a high degree of accuracy with a meticulous approach to providing advice. However, it all starts with diving deep and exploring a client's true financial motivation and objectives. With a strong emphasis on a client centric, goals-based approach, he places an immense importance on building relationship, understanding and clarity, so clients can see a clear path to meet their life desires.
DANIELLE WARD

Client Services for Blake Malcolm
Danielle Ward joined the Mount Waverley practice after working for a boutique financial planning practice whose clientele are predominantly sophisticated investors. Danielle brings a wealth of experience from this position and her previous management positions in accounting, telecoms, forex & futures trading, wealth creation and software development.
Having lived internationally, she has also gained a valuable understanding and respect for different cultural nuances and an understanding of the subtleties of doing business in a global and ever-changing environment.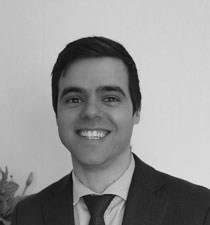 Dawid (DJ) van Dyk
Financial Adviser
Dawid (commonly known as DJ) started in the financial planning industry in 2014 following the completion of his Bachelor of Commerce majoring in Economics and Finance in South Africa.
DJ moved to Melbourne in July 2017 from South Africa. DJ started out as a Paraplanner in 2017. After 2 years in this role and after further completion of his studies (Diploma of Financial Planning) here in Australia, DJ transition from paraplanning into advice to become a Financial Adviser. As a Paraplanner, and subsequently Financial Adviser, DJ places enormous importance on client understanding and breaks down the financial intricacies to help the clients better grasp the financial plan, to help them in reaching their financial goals.
He believes in goals-based advice ensuring financial plans are tailored for the needs and objectives for his clients. This way your best interest as a client is consistently adhered to. He thoroughly enjoys mapping out advice for clients to show how goals and objectives can be met.
AMANDA JAMES

Client Services for Dawid (DJ) van Dyk
Amanda James joined the Bentleigh practice after 30 years in Bowls administration. Throughout her career she performed extensive duties from reception to event preparation and advanced administration.
She has a keen eye for detail and provides a welcoming presence when interacting with our clients.